The
FIRST
Muse Publishing, Inc. Retreat in Montreal, Quebec is winding down...
but how do you wind down a Supernova?
The Book Signing yesterday at Zellers, Pointe Claire must have been incredible...ohhh that's right...thanks to one of our fantastic authors, far less technically challenged than me, I can show you.
Let's begin with the two founders of what is rapidly becoming the
standard bearer for all publishers in this computer age.
Prior to the Retreat, this is the Lea we all imagined...well this is Lea and all her many sides. We Love You, Lea. Thank you so much for all that you are;
Can she and Litsa shimmy?
And here she is as our Super Hero leader Lea Marvel...Who needs Buffy...we have LEA!
To make certain you see her MARVELOUS SIDE in SPADES...here she is with Litsa Kamateroes at an Autism Awareness event with their collaborative book,
Autism Epidemic: Shaking the System.
Finally those of us who have not been blessed to meet with Lea beyond the realm of e-mail and listening to her glorious, NON-SHRIEKY voice (thank you for that, Lea) on the phone,
here is our Lea at the book signing with TWO of her soon-to-be classics,

Autism Epidemic: Shakling the System

AND The Halloween Dino Trip. Isn't she stunning?
Okay, okay, okay...Bonella is taking exception to my not including her in a tribute to Lea since Bonella thinks she is responsible for the playful side of our leader. I don't agree with her, but let's humor her for a moment or two.
Meet Bonella as she appears to us every October so far...Hey...wait a minute...this is November, what are you doing still rattling your bones above ground?
Oh I guess you really ARE rattling but JUST your bones now. Did your hat turn to dust till next year, Boney? What a glory-seeker you are, forcing Lea to cart you to the Retreat. It's a good thing for you she didn't have to fly in and pay for extra luggage to get your sorry carcass through customs.
Lea you really ARE the best, and we love you.
Litsa Kamateros is Lea's co-founder and the offical Muse Marketing Directing. She is also co-author of AUTISM EPIDEMIC: SHAKING THE SYSTEM with our Lea.
Litsa is the epoxy that keeps all our bricks aimed upward. She's also
Lea's friend, sounding board, encouragement and one
HOT Mama.
It's an honor to present a photo of Litsa holding the book she and Lea worked very hard to get published to help the rest of us learn the truth about Autism and Autism treatment round-the-world.
Nancy Bell
is one of our glorious editors AND an author. But she's also got a personality or two hiding away inside her that slip out making life with Nancy a joy of discovery. Nancy give Emily our love too.
Nancy attended the book signing and is holding up her YA book, Laurel's Miracle. Isn't she beautiful?
Tell me Nancy, did Emily Pikkasso pop up and share THE OAK KING'S DAUGHTER too? I hope so. You both are such an integral part of what makes our Muse House so much fun.
She's an author, an entire cheering section, and she's an absolute delight. I am of course speaking of our very own Karen Coté.
We get to hear her bubbly voice on her website at http://www.karencote.tv/ where she brings us all to animated life through her amazing avatar creativity.
Her first book EROTIC DECEPTION came out just last month and has already claimed a position in the
Top Ten Sellers but also the number ONE seller for the entire month of October. As debuts go, she nailed it with as much power as Muse Publishing nailed ITS debut last October 1st, 2010. Hmmm
October 2010 Muse went
Supernova and
October 2011, Karen Coté repeated Muse's dynamics.
Coincidence? Since I don't believe in them, I doubt it. Congratulations Karen...
you look beautiful holding your book and beaming.
She is not our OFFICAL Muse Town Crier, but
Christine London is the absolute best at documenting important details.
As usual, like all her trips,
she has not let us down on this most important of all weekends. You came to share
SHADOWS STEAL THE LIGHT but lit up the world for those there and those of us back here wishing we could be there too. Thank you
Christine for your big heart and eagle eye.
You, here with Lisa Forget, Muse author of DEATHLY QUIET, made it possible for those of us unable to attend to,
for a moment, pretend.
Lea Schizas, our indominable leader, is not the only member of the Shizas family determined to share her creativity with the world.
Christina Schizas,
Lea's beautiful daughter, attended with her brilliantly scary book AHTABAT and showed us the acorn and tree are both powerfully prolific together.
Heather Haven
author of TWO Muse mysteries, Murder is a Family Business, and A Wedding to Die For was there with her cousin
Grace DeLuca author of the YA story of change and growth, Betwixt and Between.
Have you ever been blinded by a smile?
Madelaine McLaughlin, one of the most generous authors at Muse was also there to share her first book,

The Mountain City Bronzes.
I'm a fan of our authors and their talent, but Madelaine, your smile lit up my heart. Well done Sister.
Barbara Ehrentreu glowed as she lifted her first YA book, If I could Be Like Jennifer Taylor,
Sandra, S.J. Clarke twinkled merrily as she entertained with her book Mind Over Matter.
Joanne Elder was almost as explosively gorgeous as her cover for Spectra.
Arlene Webb was as effervescent as her Ashes book cover, and
Charles Mossop...words fail me in how to express how wonderful it was to see you there at the table with your book The Devil At My Heels before you. I an honored to share the
Muse family banner with one such as you.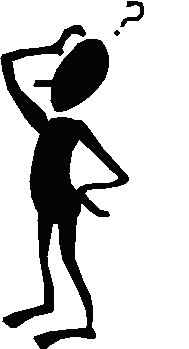 I know I am forgetting many, but the old brain just can't pull up all of you from memory...but
Karen McGrath...seeing your tribute broke my heart. You are so deeply missed. Gone, but never forgotten.
Now we
wind down...trips made to the airport. Expressways giving egress to those heading out of Canada for places south, as in the U.S, east, west and all points in between.
The Retreat is over, the sun has set, but Muse has just thrown down the
gauntlet, announcing to the rest of the world WE ARE HERE TO STAY and our
N OVA is expanding.
This is the beginning...in one LITTLE year look at all we've done. You can bet we'll make this second year seem like the first one was little more than a
drop in the bucket before the Tsunami of Publishing excellence to come.